New York rockers turn tragedy into triumph; 
after the passing of legendary lead vocalist Phil Naro, band releases brilliant debut album and adds new singer/ musician, Iggy Marino.  

LIPS TURN BLUE, formerly known in the Upstate New York region as the popular club act, DDRIVE, has regrouped and returned with a new name, a brilliant debut album, a world-wide record contract, and a new member in singer/musician Iggy  Marino. The band (nicknamed LTB) which also includes guitarist Don Mancuso, keyboardist Eric Bieber, bassist Mike Mullane, and drummer Roy Stein are currently preparing for the release of its new album and some select concert dates.  

Pre-orders / pre saves available here:  https://lipsturnblue.lnk.to/justpushThe group's first single, "Just Push" will be released March 23rd. That will be  followed by other singles: "Pray For Tomorrow," an ode to the turbulent times much of  the world is experiencing; "Blood Moon," and "Crazy In Love." The debut album, LIPS  TURN BLUE will have its worldwide release this coming May 4th., to coincide with the one year anniversary of the week he passed away.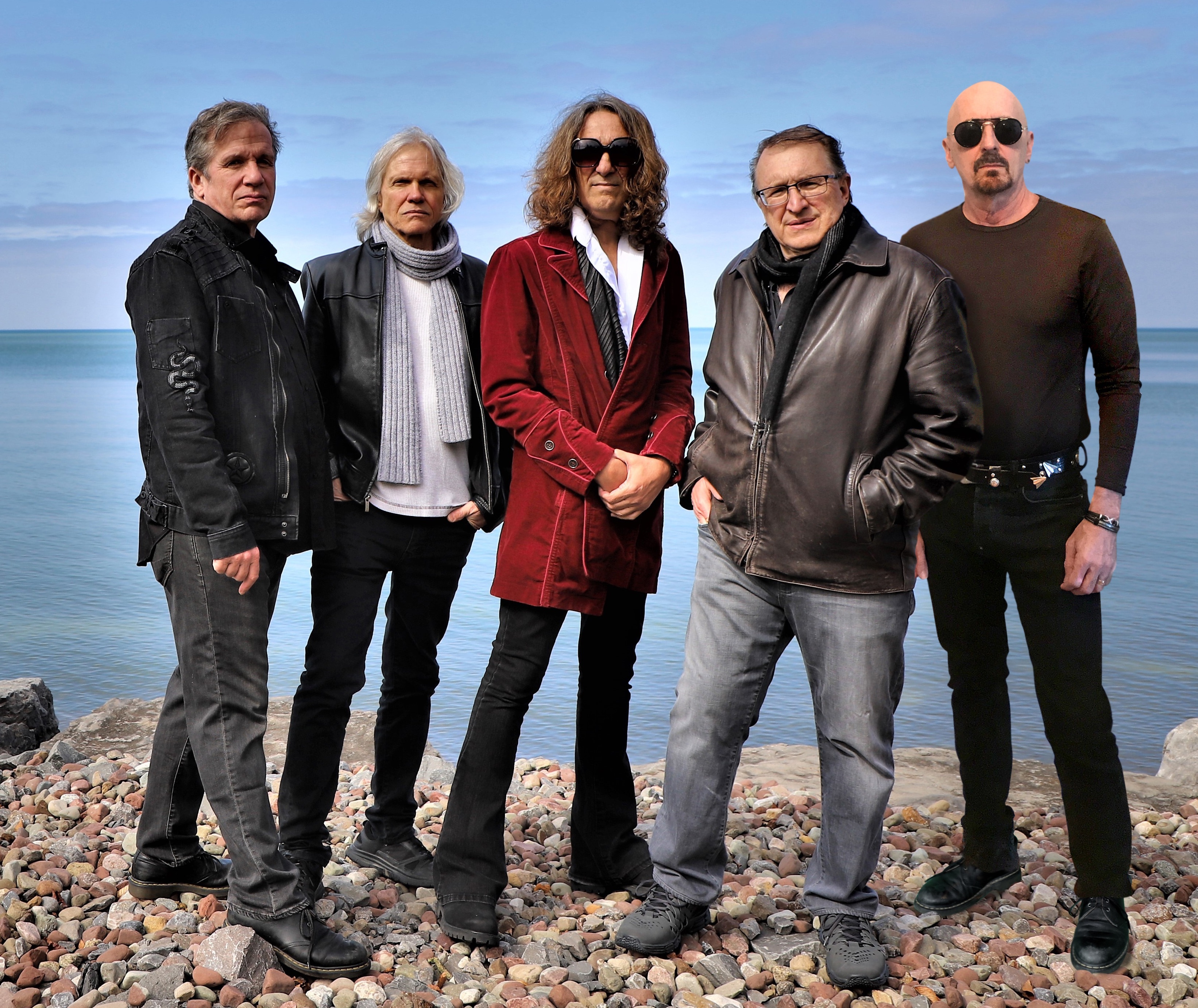 When the band's lead vocalist and co-songwriter Phil Naro sadly passed away after a valiant battle against cancer the group's future was in doubt. Naro and the other band members had just secured a worldwide record deal with the European-based label, MIG RECORDS, and had put the finishing touches on the album when his illness returned, and tragedy struck.  

As his illness progressed the band members assured Naro the record would be released, and they would continue to pursue his artistic vision for the material he felt was his best work as a songwriter and vocalist. Now, with the record deal signed, a  release date set and a dynamic new vocalist in place, their promise to their fallen musical comrade can finally be fulfilled.

Iggy Marino came to the band after an extensive search for a new vocalist. He is a recent Nazareth College graduate whose instructors at the school included LTB  drummer Roy Stein and its manager, Bruce Pilato, who both teach music-industry courses there. 

"We feel we have a great singer and fellow musician in place that the music touches and motivates," says Don Mancuso. "We want to get this amazing music out there. It needs to be played to as many music fans as possible. After our period of  mourning Phil's loss, we now have the drive and experience to take this music on the  road and finish our next album, which is already well in the works." 

Adds Eric Bieber, who, in addition to his skill has a classically trained keyboardist and longtime professional performing musician, recently retired as a physician and hospital executive administrator. "Phil was passionate in his desire to have this music heard and performed. We are honored to be able to carry on his legacy by doing just that. Iggy Marino is a remarkable young musician who will take the band in yet another direction with some of the new material. He is also a fan of the existing album and will  be faithful to Phil's vision." 

Lou Gramm, founding member and former lead vocalist of FOREIGNER,  appears on the album's final track, "A Little Outside." 

"We believe this is one of the strongest debut albums we have heard in many years," says Bernd Ramien, A&R & Director of Catalog Marketing for MIG (Made-In Germany-Music GmbH), which signed the band soon after only hearing a few tracks from the debut album. "We had thought and hoped Phil would overcome his illness, but when he sadly left us, we were determined to make sure this album and band could  carry on." 

At the moment, MIG has plans to release three singles by the time the full album is available this coming April. The group is currently booking tour dates to coincide with the album's release. Based in Hannover, Germany but distributed worldwide, MIG  Music has released albums by an extraordinary roster of acts that includes: Joe  Jackson, Sheila E, Jack Bruce of Cream, Roger McGuinn, Ron Wood, Muddy Waters,  Pee Wee Ellis, Maceo Parker, Weather Report, Nash Albert, Pat Travers Band, Vanilla  Fudge, Richard Thompson, George Thorogood, Public Image Ltd, and many others. For All Things LIPS TURN BLUE, please visit:

WEBSITE: www.Lipsturnblue.com
FACEBOOK  https://m.facebook.com/Lips-Turn-Blue 
INSTAGRAM @ lipsturnblueband 
TWITTER  https://mobile.twitter.com/LipsTurn